Don't let a Privacy Wall, or lack there of keep you from receiving a compliance stamp.
Can a small, seemingly insignificant object such as a privacy wall, or lack there of keep you from receiving a compliance stamp on your Real Property Report? Well, the short answer is yes it can.
Most privacy walls or fences can be found on semi-detached properties, duplexes, or townhouses. They are required on all new builds and existing buildings of this type that share a backyard deck. And this is the first key point.
Privacy walls/fences are only required on shared properties that also share a backyard deck.
If you live in a shared property that does not have a backyard deck, or if your property simply has a patio in the rear yard, then the issue of a privacy wall does not apply to you. The City of Calgary considers all deck-like structures that are built at a height greater than 0.64m above ground as a deck. Any deck-like structure that measures under 0.64m above ground is considered a patio. There are currently no rules for privacy walls on patios.
Privacy is essentially why the City of Calgary requires these walls to remain in place, no matter how friendly you are with your neighbours. If you've ever lived in a shared space, then you'll know and appreciate the importance of having some privacy.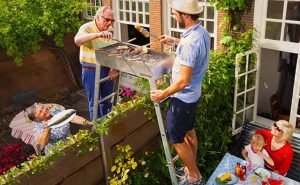 Compliance rejection?
The lack of a privacy wall on a shared property will most definitely see the RPR rejected at the City of Calgary during the compliance stage. They will require a privacy wall to be in place before they move forward with a compliance stamp. In some cases, the City will relax a bylaw if the property does not meet the current standards for the community, but this is NOT the case with a privacy wall. They always require a privacy wall to be in place for townhouses, duplexes, or semi-detached homes that share a common backyard deck space.
Privacy wall/fence regulations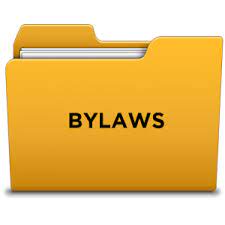 The City of Calgary has bylaws that determine the minimum and maximum heights of a privacy wall. If an RPR does not receive a compliance stamp because of an issue with the privacy wall, then it is more than likely that the privacy wall does not meet the minimum or maximum height restrictions. The solution to remedy this problem is simple. Either raise or lower the privacy wall to align with the City of Calgary's bylaws. Click the link to view City of Calgary good neighbour practices.
Privacy wall/fence bylaws are as follows:
The maximum height of a privacy wall cannot exceed 3.0m
The minimum height of a privacy wall cannot be lower than 2.0m
The most common reason for an RPR to be rejected due to a privacy wall issue is because the wall has been built to a height lower than the required 2.0m. Does this mean that one should go out and build an entirely new privacy wall to meet the requirements? Absolutely not. It simply means that before you can receive a compliance stamp on your Real Property Report, you will need to raise the height of your privacy wall. Most homeowners complete this task by simply adding a few boards to the current privacy wall or fence. Once this task has been complete, you'll be free to resubmit your RPR for a compliance stamp again.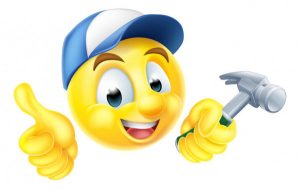 Privacy walls and fences might be small but having the correct wall/fence in place is a vital part of receiving your compliance stamp with the City of Calgary. By following these guidelines, you can be sure your privacy wall will not be a cause of concern when the City of Calgary is reviewing your RPR for a compliance stamp.
If you would like more information about privacy walls/fences or RPR's in general, then feel free to give us a call (403-277-1272) or drop us an email at info@arcsurveys.ca We have seen just about every issue involving privacy walls, Real Property Reports, and City of Calgary compliance stamps. We would be happy to help.
Arc Surveys
We help you sleep better by providing Real Property Reports and Land Surveying solutions.