Construction Survey Services in Alberta
Whether you're building a highway, bridge, or overpass, a construction survey will play a crucial part in the planning and development of these large civil projects. From understanding the layout of the land, providing topographic surveys, to analyzing road or bridge construction placement or even stockpile locations, land surveyors are a fundamental part of any major Roadway and Bridge Construction project from initial planning to the finished project.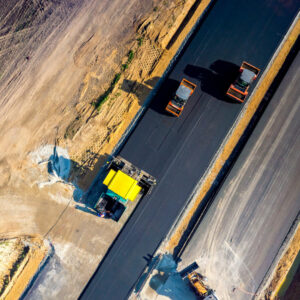 Construction Surveying Services can include:
Trimble Machine Control models
High Precision Surveys and Control Networks
Service You Can Trust
Construction Survey for any infrastructure project and take a considerable amount of detail attention. Our experts have the experience and know-how to complete many types of these larger infrastructure projects.
At Arc Surveys, we pride ourselves on providing our clients with accurate and reliable results. We use the latest technology and equipment to conduct our surveys, ensuring that our clients receive the best possible service.
If you are looking for a reputable and experienced company to carry out construction surveys for your project, contact Arc Surveys today to discuss the needs of your next project.